In our Monthly Film Series, we will show a variety of GERMAN or GERMAN language films from Germany, Austria and Switzerland. On the 2nd Wednesday of each month, audiences will now have a chance to see these films on a regular basis at the CLINTON STREET THEATER. (Children movies will be playing on Sunday afternoons – please check our website.) All films are in German with English subtitles.

Don't forget to like us on Facebook and get reminders for our monthly movie series and the Portland German Film Festival. You can contact the PGFF here.

WED. JULY 12, 2017 – 7:00 PM
SCRAPPIN' (SCHROTTEN!)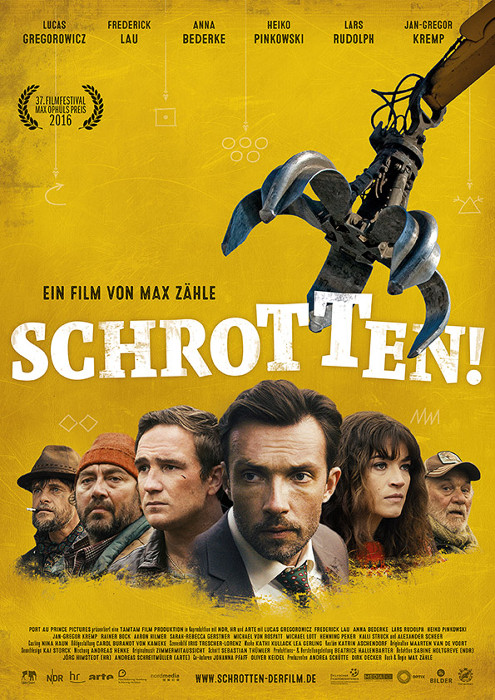 96 mins. German 2016
Director: Max Zähle
Cast: Lucas Gregorowicz, Frederick Lau, Anna Bederke, Lars Rudolph, Heiko Pinkowski, Jan-Gregor Kremp
Mirko Talhammer (Lucas Gregorowicz) is beside himself when two strangers show up at his posh insurance office to remind him where he really comes from: a provincial scrapyard, where careers are not what counts and other things are more important: scrapping things, the family, and every once in a while, a good old fist fight.
Please check the Portland German Film Festival website for details