Hawthorne Veterinary Clinic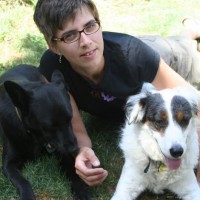 Cornelia Wagner, Dr. med. vet., CVA grew up in Germany and received her veterinary degree from the University of Leipzig in 1996. She moved to the U.S. three years later, and to Portland in 2003. Cornelia is the owner of Hawthorne Veterinary Clinic, a holistic animal clinic in SE Portland that strives to promote the health and well being of our animal companions by blending conventional and alternative medicine (acupuncture, herbal medicine, homeopathy). Cornelia enjoys hiking, gardening, tai chi, yoga and playing the guitar. She loves to spend time with her family which includes partner John and two canine companions.
Hawthorne Veterinary Clinic 503-233-2332 / 1431 SE 23rd Ave. Portland, OR 97214
Zeitgeist NW members receive a 10% off exam/consultation fee !
__________________________________________________________