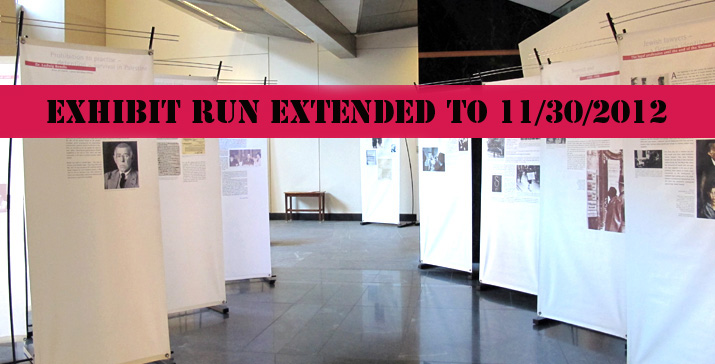 Lawyers without Rights
October 19 – November 16, 2012
Mark O. Hatfield U.S. Court House – 1000 SW Third Ave, Portland, OR
Presented by Zeitgeist NW in partnership with the Oregon State Bar International Law Section


The Fate of Jewish Lawyers in Germany after 1933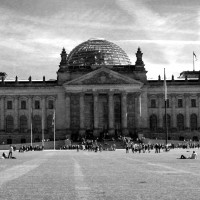 The  exhibit recalls the lawyers who were persecuted by the National Socialists and it addresses the illegal measures they had to endure. The exhibit makes the extent of loss caused by isolation, expulsion and murder painfully clear. Through different biographical portraits it also gives the viewer new insight into both the historical events and the legal realm.
The different stages of exclusion that led, on November 30, 1938, to the general ban from this long-standing profession are illustrated by documents and historical evidence – some quite unique. Extensive photographic material is used to present biographies in a lively form, vividly conveying through personal experiences the impact that these restrictions had on individuals. The life stories of well-known figures are presented alongside those of lesser-known lawyers. All of them lost their profession, most of them lost their country, and a large number lost their lives.
The exhibit deals with the defamed lawyers' lives and their ultimate fates. Sadly only very few of them found refuge in the U.S. The lives of the small group of German-Jewish lawyers showcased in this exhibit are representative of this professional group at large.
A traveling exhibit of the German Federal Bar and the German Jurists Association
Sponsored by the German Consulate General San Francisco, Oregon Holocaust Resource Center, Oregon Jewish Museum, Davis Wright Tremaine LLP, Kent & Johnson LLP, Allyson Krueger,  Markowitz, Herbold, Glade & Mehlhaf PC,  Miller Nash LLP, Parker, Butte & Lane, P.C. Perkins Coie LLP,  Stoel Rives LLP, Stoll Berne, Ellen Theodorson, Tonkon Torp LLP, Beate Weiss-Krull